Copyright infringement Notification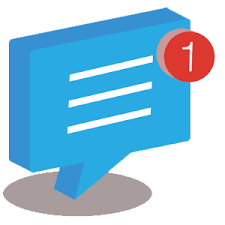 If you believe that any content posted on the ForumForYou.net site infringes copyright, you can send us a notification containing all relevant information: Notification of copyright infringement.
Guidelines for notification of copyright.
ForumForYou.net respects the copyrights of third parties, and it is our practice to respond to all notices on copyright infringement as established by the applicable regulations. Once the notification is received in accordance with these Guidelines, ForumForYou.net removes or disables access to the allegedly infringing material or adopts such additional provisions which, at our discretion, may be appropriate, including disabling a user's account . When taking such measures, ForumForYou.net may attempt to contact the party that published the content in such a way that this party can make any statement it deems appropriate according to the applicable regulations.
Notifications of copyright infringement must meet the following requirements:
• The signature of the person sending the notification. • Identification of the copyrighted work claimed to have been infringed, or, if multiple copyrighted works, a list of such works. • Identification of the materials that are believed to violate and that must be removed or whose access must be disabled, and information to allow ForumForYou.net to identify that material. • Sufficient information to allow ForumForYou.net to contact the complaining party, for example an e-mail address or a telephone number. • A statement that the information in the notification is accurate and truthful.ForumForYou.net will follow the procedures foreseen by the regulations to guarantee compliance with copyright. When a notification is received, ForumForYou.net will remove or disable access to the infringing materials as soon as possible.
Contact ForumForYou.net information:
admin@forumforyou.net inserting as subject: Notification of copyright infringement (ForumForYou.net) To report an abuse please send an e-mail to admin@forumforyou.net with page' s link and problem's description.
Clarification
Many videos are a link or embled from Youtube, Dailymotion and Twith websites and they have not been uploaded to our site. If you don't want see that videos in our website contact us and we delete them as soon as possible or simply use "report" button below every video. Thanks for collaboration.